Feature
Life Style
How much do you know Dre Cali?
Andrew Katende Aias Dre Cali recently won the 2021 Zzina award for "Best contemporary urban song, for one of his songs titled "Ebissoka". He is also a UCU graduate with a Bachelor's of Civil and Environmental Engineering. Eriah Lule had a chat with him, for the Standard.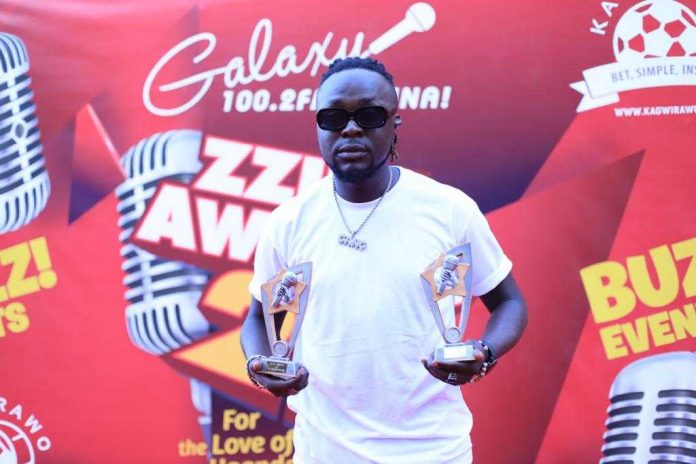 What is your real name?
Many know me by my stage name- Dre Cali, but my real name is Katende Andrew Stephen.
How old are you?
I am 26 years old.
Describe yourself in a few words?
I am a young hardworking, persistent, God fearing and responsible young man.
What course did you study at UCU, and when?
I was at UCU main campus in 2016-2019 and I pursued a Bachelor's degree in Civil and Environmental Engineering.
What is the background for your passion for music?
I had my passion way back in high school in 2010 at St. Henry's College Kitovu in my S.3, I didn't record till 2013 when I had completed S.6. All through my campus I was recording though my music was not where I desired. As I told you, I was a persistent, resilient young man I kept pushing.
After my graduation in 2019, an opportunity came in May and I took it on and signed with Mpaka records, chaired by Wycliffe Tugume also known as Ykee Benda, the current President of Uganda Music Association.
That was a watershed moment for me.
What has been the highlight (best light moment /or award) in your career?
They are quite very many but the first was when I was signed to Mpaka records and when I was unveiled to the media and world, it was really fantastic.
The second is when I performed for Club beats at home, it was a big stage for me, big experience with exposure. It was such a nice experience man.
What do you consider the most challenging aspect of your craft?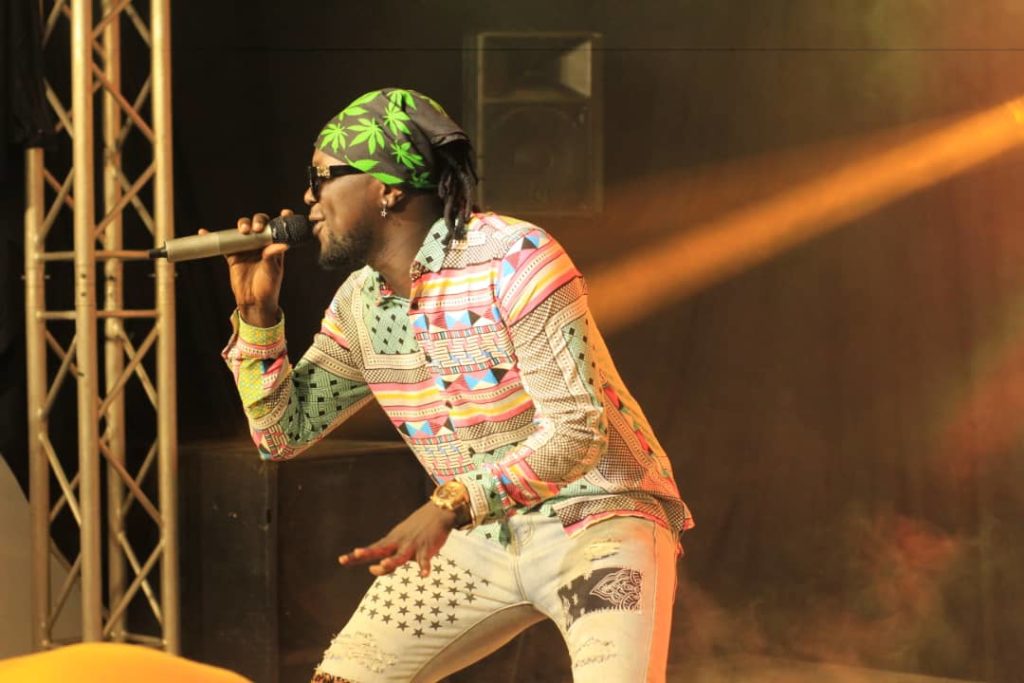 Covid-19 restriction: We artistes are not performing as it used to be in the old days. This is such a financial blow to many of us!
Secondly, stardom often comes with unnecessary public interest in one's life off stage. This, many times, leads to invasion of one's privacy.
How do you handle camera shyness?
I won't say that there is particular way. It is a gradual process that happens every day you have to face, since it is part of the job I do.
Have you won any award?
Yes, this year I was nominated and won the 2021 Zzina award for "Best contemporary artiste of the year".
How did UCU prepare you for your work place?
UCU emphasized my faith in me ranging God fearing, ability to ethically communicate with other people, and network. Secondly, it gave me education; you know, being a learned musician is something else- it is like a plus.
What would you be doing if not music?
As I have told you already, I have a degree in Engineering. So if I wasn't in music, I would probably be in construction of roads because it is of great interest and it was my "Major" during my project work
Any role models?
I hesitate to mention names, but any person who raises from grass to grace greatly inspires me to add make an effort in my own field of endeavor. But I must say, I find Ykee Benda, Justin Timberlake, A pass among others worthy being looked up to.
What schools have you been to?
I went to White Angels primary school, then went to St. Henry's College Kitovu in Masaka City for my O level, Mengo SS in Kampala for my A-level and then Uganda Christian University Mukono- main campus for my degree.
Tell us best your experience at UCU?
When I was playing inter-faculty football gala in my year one and in my final year when 'Engineering' won the tittles and I was part of the winning teams. Graduation was the best moment though.
Worst moments at campus?
Man! One time I was humiliated at the University for reasons I would rather not say. It was a horrible day; I even ended up missing a test.
Walk us through your work experience?
We have a studio session book where an artiste registers a recording schedules. On a day when I have to record music, I rise up early enough, prepare vocally and then I am driven off to studio by the company car that usually picks me.
Sometimes I have media interviews. On other days video shoots, and most days music shows. Such is my day.
Your music shows a commitment to fighting domestic violence…
Well, growing up from an African society, I have seen violence prevail in society day-in-day-out- to friends, neighbors… This gave me the zeal to add my voice-musically- to that of activists in that area.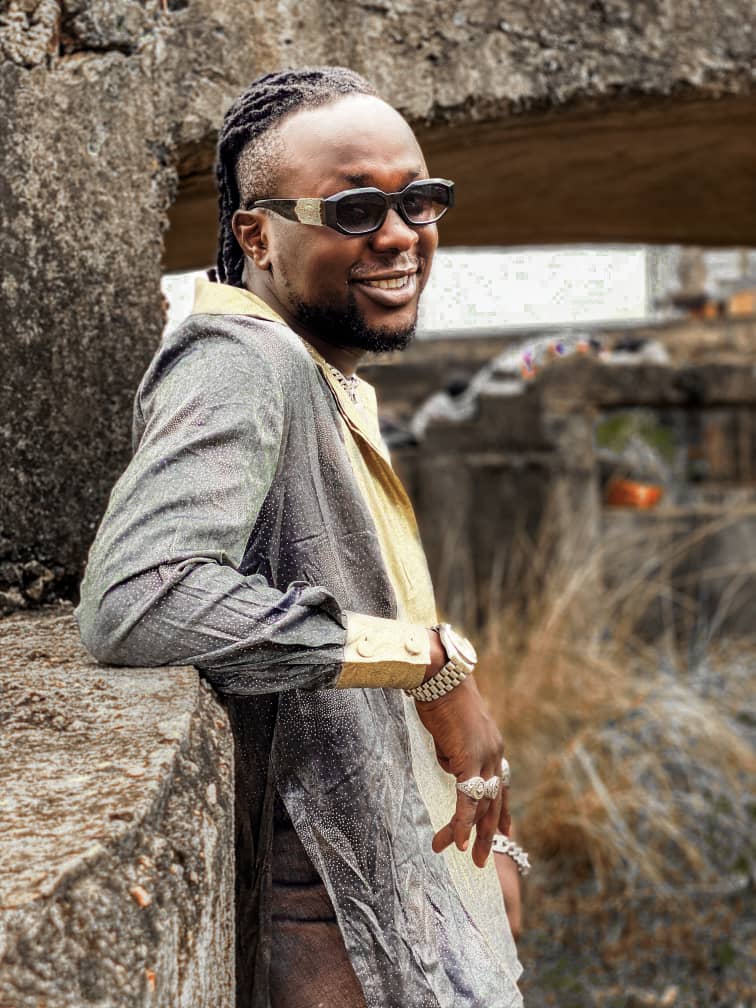 What advice can you give to young people who are aspiring to join your career?
First study, but remain focused because school shouldn't hesitate you from achieving your dream. Secondly, do not let your pursuit of musical or artistic dreams sway you from being educated. With formal education comes many chances still in the field your will pursue. Finally, stay humble and God-fearing, these virtues will secure you a seat at the table of kings.
What keeps you going /inspiration?
My family inspires me a lot, I have a baby girl who I look at all the time who motivates me to work all the time. Secondly, my history inspires me a lot; when I look at the far the Lord has brought me and where he is taking me, it inspires me to keep my head up every brand-new day. Lastly, inspiration stories from other successful musicians are fuel to my fire.
Given tight schedule, for how many hours do you sleep on average, daily?
On an average, I sleep for 5 hours a day. I am just young and aggressive, I will sleep when I have retired.
What do you believe is your God -given ministry?
I believe that music is my God given ministry and I intend to preach love, since God is love. In the near future, I intend to do some gospel songs for the almighty.
Apart from your career, what other productive things do you engage in?
For now I am concentrating on one thing- music. I prefer to finish one thing, then proceed to the next… I am also concentrating on raising my daughter.
Are you dating?
I am actually dating someone- I am not that ugly (tongue-in-cheek)
Favourite gadget?
My favorite gadget is my phone, though I won't tell which type, but I really like it.
Where do you see yourself in the next 5 years?
I hope God will have opened bigger musical doors to have my music used to inspire other people, or maybe get a Grammy, an Oscar or a BET award. I believe that, if others can do it, I can as well do it. I also intend to engage in my field of professional training- Engineering.
+++++++++++++++++++++++++++++++++++++++