News
UCU donates UGX100M towards Church House debt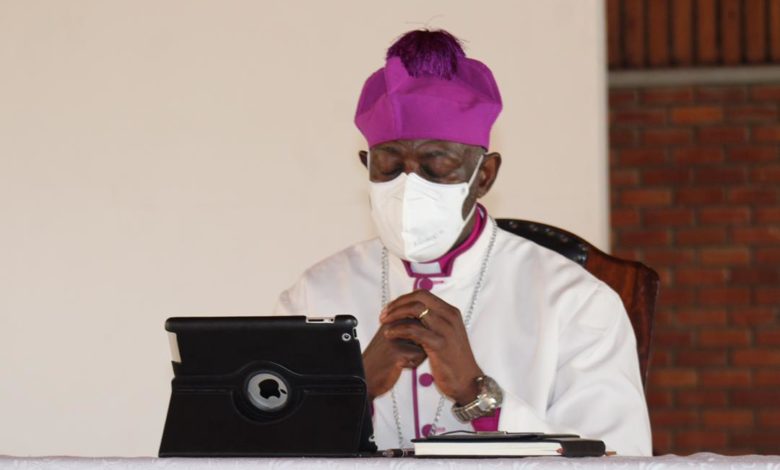 By Eriah Lule
As an effort towards clearing the Church of Uganda's outstanding 60 Billion debt to Equity Bank, Uganda Christian University (UCU), through its Vice chancellor, Professor Aaron Mushengyezi, has presented a "love gift" of 100 million shillings toward the cause. The money has been channeled through the Archbishop of the Church of Uganda His Grace The Most Rev. Dr. Stephen Samuel Kaziimba Mugalu, who has been on a three-day pastoral visit to the UCU main campus and Kampala.
The grant- 100 million, which is the result of a collective effort of the UCU community which was presented during today's virtual community service which was attended by a few members from the UCU community, due to Covid-19 restrictions.
"I am so grateful to the administration of the University and the entire fraternity, to run for this cause to save our building located in the heart of the capital city," said Kaziimba Mugalu.
Speaking during today's virtual community worship in Nkoyoyo Hall, the archbishop said that he needs one million people each contributing 60,000 shillings so that the 60 billion debt can be cleared.
The Church of Uganda has for over a decade had an outstanding debt owed to Equity Bank: The loan was acquired back in 2010 with the sole purpose of establishing a commercial real estate enterprise which would generate funds to keep the church running.
++++++++++++++++++++++++++++++++++++++++++++