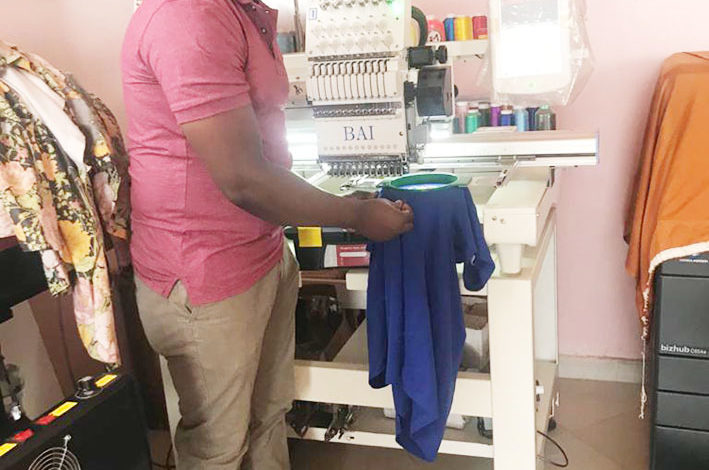 By Eriah Lule
Allan Kampame had just completed A'level and was facing a "long vacation" before starting his university education. What could he do to be productive with nine months? Kampame found the answer at Dembe Trading Company, a goods delivery firm that was operating in the Kampala business hub of Kikuubo. 
The year was 2015. Dembe employed Kampame as a delivery man in the business hub.
"Moving in trucks day and night gave me the exposure I yearned for," recounted Kampame, now a 26-year-old, final-year student pursuing a Bachelor of Public Administration and Management at Uganda Christian University (UCU). "I loved my work because there was a lot I was learning."
Dembe means freedom in Luganda, one of the dialects in Uganda. Kampame, however, says while he initially enjoyed working at Dembe Trading Company, he was far from being free. He worked like a horse for his bosses, yet he felt the returns were never commensurate to the energy he put in.
"Our employers promoted many new people and I was skipped because of my low qualification of high school, even when I had more experience in the field than my colleagues did," he said.
Kampame, however, was not the kind to mourn. He turned the lemons life gave him into lemonade.
The best he got out of his experience at Dembe was exposure to the various manufacturers and other business owners whom he met as a sweaty errand boy while on delivery duty. From that toil, he learned the fundamentals of business, which he later applied in birthing his own.
For close to a year, he saved money and created networks to launch his own business before throwing in the towel of working for somebody else. Crown Supplies, a delivery company, was the baby that Dembe gave birth to.
Crown Supplies now has a store in Mukono town and hires a delivery truck at about sh600,000 (about $168), per week, to transport customers' orders to shops and stores elsewhere. Kampame has not only created a job for himself, but also for five others he employs.
Part of the proceeds he gets from the business is what Kampame uses to pay his tuition at UCU. And he is meeting his university's financial needs not because his parents are unable to but because he can financially support his education on his own.
Abel Muhangi and Ruth Kirungi of Mbarara, a district in western Uganda, are Kampame's parents. The Muhangis are prominent farmers in the district.
Three years ago, Kampame's aspiration to champion the fight against environmental pollution led him to a new entrepreneurial path – producing paper bags.
"I realized it was possible to control polythene disposal in the environment while earning something from the venture," he says.
Kampame recently teamed up with his sister, Peruth Nankunda, and the two started a graphics design and branding business in Kampala.
"I can't believe how ambitious my sibling is," Nankunda said. "I first declined his proposal of teaming up to start a joint venture because I thought we were not in position to pull it off. But, later, I accepted because his passion for innovation made all things look possible."
With challenges of a tight academic schedule and what he calls the high taxes levied by the government on businesses, one would think Kampame would lose morale. Not at all. "Challenges are part of business and so, somehow, you have to find a way to continue in spite of them," he says.
After graduation, Kampame intends to fulfill his childhood dream of having a qualification in health sciences. He intends to pursue a master's degree in epidemiology and biostatistics.
+++++++++++++++++++++++++++++++++++++++++++++++++++++++++++++++