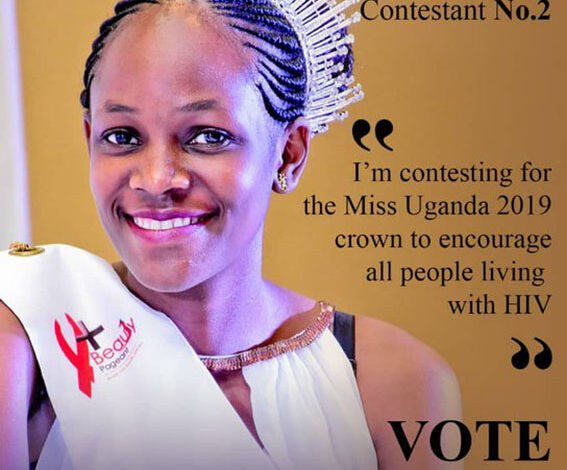 By Israel Kisakye and Jimmy Siyasa
How will I deal with stigma and community negativity? What will my life be like with the side effects of taking antiretroviral (ARV) drugs for the rest of my life? These were among the questions Gloria Nawanyaga was confronted with when she discovered that she was HIV-positive. She was 11 years old.
Nawanyaga said that when her mother initially gave her the ARVs, she did not know why she was taking them. When awareness set in that she had HIV, she felt dejected, depressed and hopeless. Her self-esteem was crushed and bitterness grew. Her mother had introduced her to an organization that brings together children living with HIV, but she still suffered self-rejection.
She feared for the worst if her classmates found out the truth. She took the drugs secretly. When it wasn't possible to take them in hiding, she skipped the medication for that day. Because of the inconsistency, sometimes her condition got worse.
However, at some point, the adversity served to make Nawanyaga stronger. She picked up the pieces and used them to build a formidable firewall against her scorners.
As a result of her rise in popularity, she was elected the head prefect while in secondary school, at St. Charles Lwanga International, Kakiri, located in central Uganda. As a students' leader, she spearheaded a campaign for freedom of worship that saw Scripture Union established within the Catholic-founded school.
Not long after, Nawanyaga got involved in campaigns against stigma among people living with HIV. And hers is now a face of HIV and human rights advocacy in Kampala. The 23-year-old works as the Communications and Advocacy Officer at Peer-to-Peer Uganda, a not-for-profit organisation that empowers young people in rural Uganda.
To be molded for the advocacy role, Nawanyaga chose to study a Bachelor of Laws at Uganda Christian University (UCU). With her role at Peer-to-Peer, she is able to engage in debates with relevant stakeholders to influence HIV policy.
In June 2021, she was on national television beseeching authorities to prioritize Persons Living with HIV (PLHIV) during the government's COVID-19 response activities because of their vulnerability.
"We need the Ugandan government to prioritize PLHIVs in the vaccination for COVID-19 because our immune system is already weak," she said.
In 2019, she competed for the Miss Uganda Beauty Contest. Although she missed the top prize Nawanyaga was crowned the Miss Rising Woman for 2019/2020 at the beauty pageant.
Initially, many people found her participation preposterous and controversial. But she was unrelenting, and her efforts paid off. She walked home with a crown.
"I wanted to inspire fellow PLHIVs," she said. "I also wanted to reach out to as many people as possible and urge them get to know their HIV status; for those who are negative, to keep themselves safe because it is not easy living with HIV."
That advocacy has not stopped. Nawanyaga takes advantage of her presence on social media to further the sensitization.
In 2019, she started a music band, Y+, which had 15 youths, all living with HIV. They do community outreaches and also raise funds for the savings group that the band formed. The members can borrow money from their pool of savings to start income-generating activities.
She said she had learned a lesson from an unfortunate incident that happened to her family in 2017. Her father, who had been the bread winner in the family, died. Her mother then had to resort to bank loans, to finance Nawanyaga's law degree course at UCU.
But Nawanyaga could not just look on. She says she decided to take up a day job, in order to cater for her daily living costs at the university, hence reducing the burden on her mother. From that experience, she learned the importance of belonging to a savings group.
Nawanyaga has shown that when there is no enemy within, the enemy outside can surely do no harm.
+++++++++++++++++++++++++++++++++++++++++++++++++++++++++