Feature
UCU first: Students conduct podcast interviews
The number of people listening to podcasts globally has exploded from the time of inception in 2004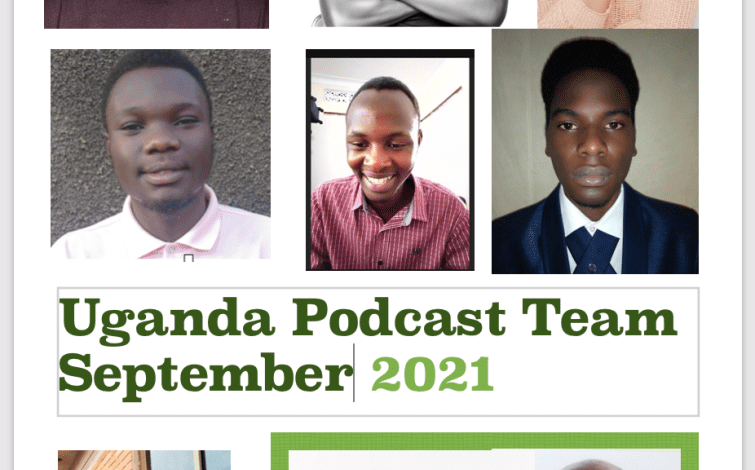 By Jimmy Siyasa, Enock Wanderema and Andrew Bugembe
A group of seven students at Uganda Christian University (UCU) has embarked on a podcasting mentoring project. The Hope Talks hands-on experience is a collaborative with David's United Church of Christ in Ohio, and under the umbrella of the Uganda Partners NGO in Pennsylvania.
Within the project, students enrolled in the UCU Faculty of Journalism, Media and Communication (JMC) apply classroom learning to script podcast material, conduct interviews and edit audio. Twice a month, their work is uploaded on the David's United Church of Christ Web site and is made accessible on various podcast sites. As of mid-October, UCU student-generated episodes have aired on the topics of mainstream media, racial discrimination, fake pastors and hate speech. Future topics, to date, include sickle cell anemia and the depiction of the life of Simon Peter, one of Jesus' disciples.
The plan is for students to generate up to 10 podcasts in the mentorship before launching an independent podcast at UCU in early 2022. The podcast initiative is part of the UCU/Uganda Partners e-lab model initiated in January 2021 and is aligned with the university's mission to prepare students for both continued learning and the world of work.
"The quality of work coming from the e-Lab, including from the podcast team is really good," Mark Bartels, the Executive Director at Uganda Partners, remarked when he visited Uganda recently.
The number of people listening to podcasts globally has exploded from the time of inception in 2004. At least two million known shows and 48 million episodes had been published by April 2021, according to a research study conducted by Podcast Insight. The source reports that half of all USA homes have podcast listeners, and that "75% of the US population is familiar with the term "podcasting."
The UCU team is supervised by Geoffrey Ssenoga, a seasoned broadcast journalist in Uganda who is also a lecturer in the JMC faculty, and Patty Huston-Holm, Communications Director for Uganda Partners.
"I've been impressed by the student professionalism and honored to work alongside these aspiring journalists," Huston-Holm said. "In today's world of journalism and communications, it's important to have skills in print, photography, audio and video. We are reinforcing all four through the e-lab at UCU."
The podcast team students speak highly of the mentorship program, saying its perks are plenty. With the knowledge they have so far gained, the students already feel it is giving them an edge over their classmates who are not involved. The students believe the podcasting work presents to them an opportunity to spot challenges in their communities and use solutions journalism to address them by delving in in-depth topical discussions with experts on the issues. Plus, they are remunerated for the work.
Nicolette Nampijja, one of the members of the podcasting team, says the work is the start of the achievement of something she knew she longed for, but did not know how to start.
"I had always wanted to produce podcasts on my own, but I didn't know how to go about it," she said. "This is an opportunity for me to start out as a podcaster."
One of the podcasts titled Hate Speech delves into how social media has awakened all manner of segregation and spawned hate speech globally. Dr. Sara Namusoga of Makerere University's Department of Journalism and Communication provides her perspective about balancing self-expression with human respective and how hate speech might be apocalyptic.
"I was especially impressed with the segment that engaged two UCU students with two African Americans discussing racial discrimination," Huston-Holm said. "We had listeners from 10 countries on that one. A special treat was an impromptu rendition of an Aretha Franklin song (Think) at the end."
This is the first time a group of journalism students at UCU is being deliberately trained in broadcast journalism within a hands-on podcast context. John Semakula, head of UCU's Department of Journalism and Media Studies, is the e-lab coordinator with oversight for the podcast.
+++++++++++++++++++++++++++++