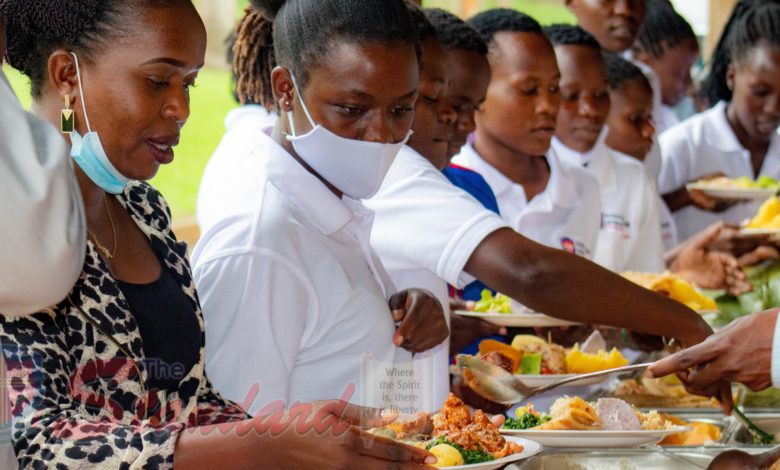 By Michael Kisekka
The Vice-Chancellor, Assoc. Prof. Aaron Mushengyezi has hosted the Uganda Christian University (UCU) lady soccer team, Lady Cardinals lunch, at the University Principal's hall. The luncheon was meant to recognize their achievements in a recently concluded soccer tournament.
In his address, Assoc. Prof. Mushengyezi congratulated the Cardinals upon reaching the final stage of the recently concluded FUFA Women Super League 2021 tournament.
"Thank you for the work done after a long season where the sports not only in the University, but also the world were halted due COVID-19. And so I was delighted that you reached the final," he said.
The Assistant Head Coach, Sharon Kizza, thanked the Vice-Chancellor, the UCU Sports department and the Director of Students Affairs for financially, morally and academically supporting the soccer team. "We will be looking forward to achieving more and bringing back trophies to the University," Kizza said.
On his part, Sam Lukayire, the Sports Department Administrator at UCU, expressed his optimism on behalf of the UCU Cardinals who have to play at their best in spite of the obstacles posed by Covid-19.
"I am really proud of that achievement, especially after such a long and hard season for us as a team. But, I am hopeful and I know that we will do better next time," he said.
The UCU Lady Cardinals recently emerged First runners up in the tournament where they were also declared most disciplined and smartest team in the tournament, by FUFA.
++++++++++++++++++