Feature
Life Style
Travel
Kamanzi: The Girl and her guitar
Today, with the internet, social media and reality TV shows, everybody wants to be someone else; nobody wants to be themselves anymore. Armed with simplicity, powerful vocal delivery and a Resonator Guitar, Ruth Kamanzi seeks to impact young people through her music. She hopes her music serves as an inciting cause for young people to embrace their authenticity.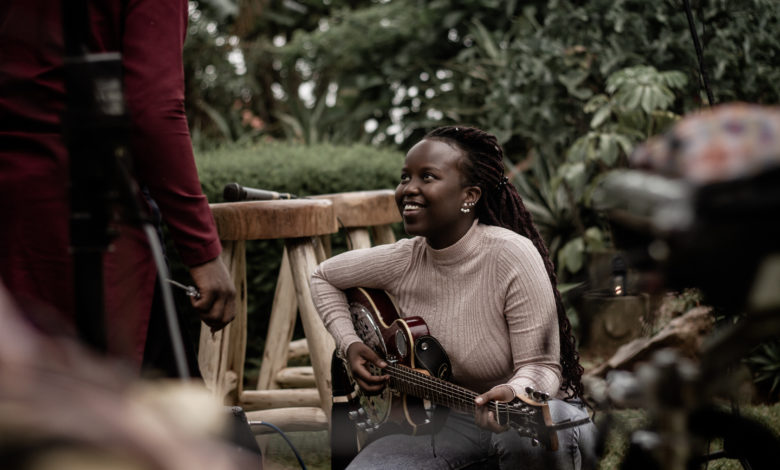 By Emmanuel Kizaale
"When I went to Berklee, that's when I was able to appreciate my authenticity as Kamanzi." She says. In the summer of 2018, Berklee College of Music gave an affirmative reply to Kamanzi's applications for a placement; but never in her wildest dreams did she ever think she would get accepted into Berklee. The music college is comfortably the largest private institution of contemporary music in the world.
 Known for its emphasis on modern American music and jazz, the Boston based college aims at educating and training students to excel in music as a career. In a rising interview with The Standard, musical artist Ruth Kamanzi talks to Emmanuel Kizaale about life and music. 
A lot of young artists see building an online presence as crucial to their growth, but that is something you have not truly ventured into. Why is that?
I don't like everything to be about me. That's why when I post something like a cover of a song on social media; I always go offline for about a day or two until the dust settles. I just don't like being the center of attention.
How was your experience at Berklee?
Berklee was mind blowing. I got to meet music enthusiasts and virtuosos, met a lot of amazing people and most importantly I got the chance to exercise my sight-reading skills I'll never forget that experience.
There is this scary incident when I was almost kidnapped. I used to catch a bus to the subway and then take a train school because I wanted the experience of living in Boston. One day a random white old man, probably in his 70s comes up to me and greets me in Runyankole and asks me if I am from Uganda. Out of excitement, I am eager to know about this man who seemingly knows a lot about Uganda. Before I knew it, I am in the train alone with this guy who asking me to be his wife, and promising how we'll have mixed race kids. I've never been so scared in my life. The next thing I saw were cops and journalists rushing everywhere. The man was arrested and taken to custody.That was one of my worst experiences there.
How do you manage the workload of School amidst pursuing a career in Music?
I have this mantra, three things that you need in life to succeed in life, and in anything. Passion, Competence and a need. Add Jesus to it and you're sorted.
Once you have your passion in line, for example I am evidently talented and passionate about music, but it wouldn't count if I can't use my music to change something in the world. That's where the need comes in. (the need to change something in the world).The need gives me purpose to do what I have to do. On top of it all is competence. Competence takes time, takes effort, it takes tears and pain. That's the hard work. These three elements help me set my priorities straight.
How is your typical Day like?
I am a very spontaneous person but I also like plans. I am not that kind of person that wakes up in the morning with a chronological plan of the things to do during the course of the day. I just have a check list of things that I want done by the end of the day. But my day always starts with a prayer.
Three Artistes you're listening to right now?
I literally listen to everything. The list is really long but I am currently listening to H.E.R, she's cool, and she's literally her. She's unique; unlike most artists today she is not trying to be anybody else, she is just who she is in a way she dresses, writes her music, in everything. I am also listening to Jacob Collier, Bohemian Rhapsody… the list is so long.    
+++++++++++++++++++++++++++++++++++++++++++++++++++++++++